Hospital
Methodist Medical Center
Hours
Hospital
Laboratory
Emergency Room
Patient Tools
Get started with some of our online patient tools.
About Methodist Medical Center of Oak Ridge
Methodist Medical Center of Oak Ridge is a leading hospital with nationally recognized honors, committed to providing our patients with high-quality care, technology, and service. Our facilities offer patients all the benefits of medical expertise and innovation while still embodying the convenience of a hometown medical center that is close to the support of family and friends.
At Methodist, our team is dedicated to raising the standard of healthcare in our community so that everyone can enjoy a better quality of life.
Services Offered Here
Clinical Services
Our Team
Our team of specialists is proud to serve the Oak Ridge and Knoxville areas. We are proud to provide excellent clinical care and excellent customer service to our patients and guests.
Inside Covenant Health
---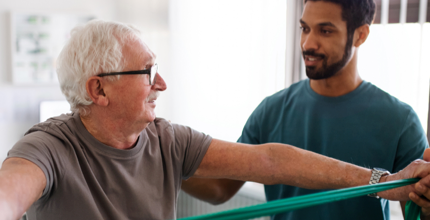 Take A Class
View upcoming classes and events at Methodist Medical Center of Oak Ridge.
A True Calling
Carlis Muncy, RN at Claiborne Medical Center shares his Covenant Health story.
A Message of Gratitude
A message of gratitude by Jim VanderSteeg, President and CEO.