The information below shows current data about COVID-19 from all Covenant Health hospitals. This dashboard will be updated daily at noon.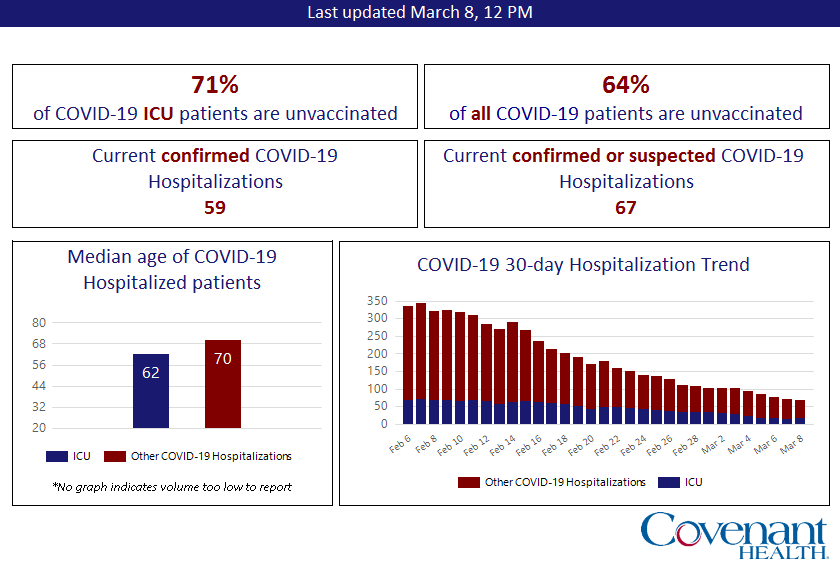 For data by hospital, please click the facility name below.
We encourage everyone to get the COVID-19 vaccine. It is safe and effective for preventing the spread of the virus and protecting the health of our communities.
COVID-19 symptoms include:
Shortness of breath
Difficulty breathing
Fever
Muscle or body aches
New loss of taste or smell
If you experience symptoms and need a physician, call 865-541-4500 or visit our Physician Referral page.