Morristown-Hamblen West
Expanded Healthcare in the Lakeway Area is now open!
Life is busy. Convenience is important.
With a growing community comes the need for a growing healthcare system. Covenant Health and Morristown-Hamblen Healthcare System understands and looks to meet that need with the now open, Morristown-Hamblen West
The new 67,000-square-foot building, which is an extension of Morristown-Hamblen Healthcare System is located at 653 Merchants Greene Blvd. near Exit 4 off Interstate 81. Morristown-Hamblen West features a second emergency room, diagnostic center, the ONLY breast imaging center of excellence between Johnson City and Knoxville, and Hamblen Primary Care.
Free-Standing Emergency Room
Morristown-Hamblen West will offer the community a second emergency room. The aim of the second emergency room is to help improve patient wait times at the main hospital emergency room, allowing patients to receive care more quickly. While Morristown-Hamblen West does not feature inpatient rooms, patients who need to be admitted to the hospital for further care will be transferred to Morristown-Hamblen Healthcare System or another higher level of care facility.
Diagnostic Center
When it comes to your diagnostic health care, you have a choice. Choose Morristown-Hamblen West Diagnostic Center for your imaging services! Our facility offers a comprehensive range of imaging services and state-of-the-art technology. Our technical staff and board-certified radiologists are devoted to meeting the community's needs and delivering excellent patient care.
We are proud to be an accredited American College of Radiology (ACR) facility. The ACR gold accreditation seal represents the highest image quality and patient safety level. After a peer-review evaluation by board-certified physicians and medical physicists, it is only awarded to facilities meeting ACR practice guidelines and technical standards.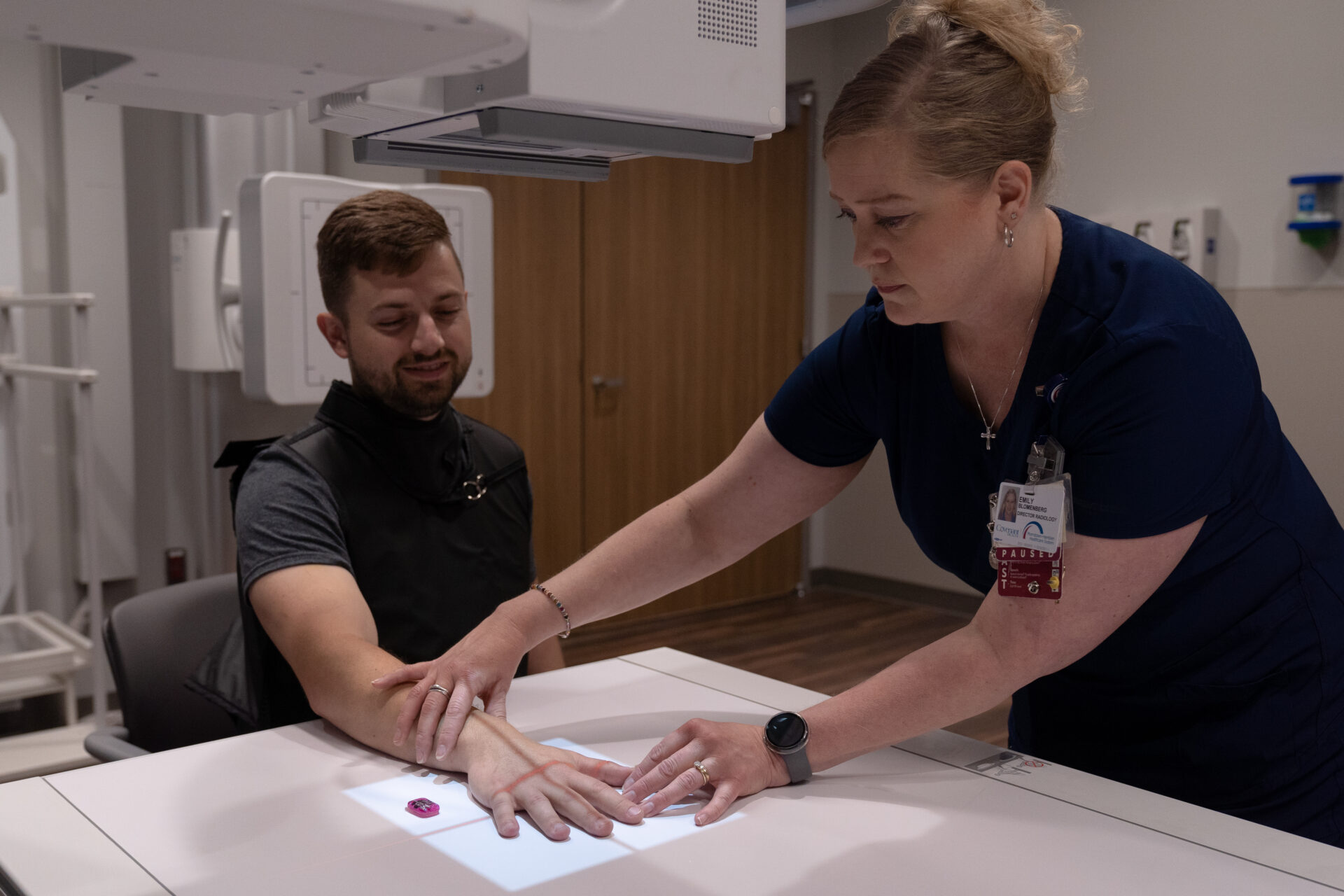 Services Offered
Stereotactic Breast Biopsy
Breast Imaging Center of Excellence
The Morristown-Hamblen West Breast Imaging Center of Excellence is the ONLY Breast Imaging Center of Excellence between Johnson City and Knoxville. In addition to the latest and best technology, the facility even features a separate "women's only" waiting room to ensure the utmost privacy during your visit.
We empower and encourage our patients to join us in taking an active role in their care. We strive to enhance our patients' quality of life, through screening mammograms for early detection and enhanced positive outcomes.
Dennis Rainwater, MD
Clinical Interests:
Chronic Disease Management
COPD
Diabetes
Heart Disease
Hypertension
Preventative Medicine
Thyroid Disease
Wound Care
Deana Brotherton, MD
Clinical Interests:
In-Office Procedures
Pediatrics (Newborn and older)
Preventive Medicine
Women's Health