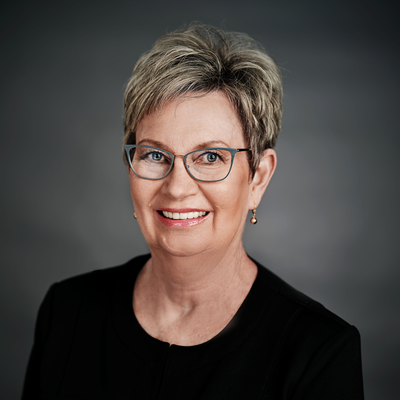 Connie Martin is the President and Chief Administrative Offer at Fort Loudoun Medical Center in Lenoir City, a member hospital of Knoxville-based Covenant Health.
Before being named Chief Administrator in 2022, Martin served as Vice President and Chief Support Officer at Methodist Medical Center for 13 years. In that role, she was responsible for overseeing the operations of cardiac services, oncology services, laboratory, imaging and food & nutrition services.
She previously worked at Fort Loudoun Medical Center from 1982-1991 as laboratory manager, and again from 2004-2009 as director of support services and laboratory. She was integral in the expansion of laboratory space to enable improved efficiency subsequent to opening the new hospital, and functioned regularly as a clinical laboratory scientist with expertise in every laboratory specialty.
Licensed as a medical laboratory supervisor, Connie also holds a bachelor of science degree in medical technology from Tennessee Wesleyan College and a master of science in health systems from the University of Medicine and Dentistry of New Jersey. She is a Fellow in the American College of Healthcare Executives and a member of the East Tennessee Healthcare Executive Affiliation.
Why I Work at Covenant Health:
"I work for Covenant Health because we pledge to put our patients first, demonstrate excellence in everything we do, and do my part to make Covenant Health the first and best choice. Without exception, every time my loved ones or I have needed care, Covenant Health has always been there, not just providing clinical care but demonstrating with every interaction that they care about us in addition to providing care for us."