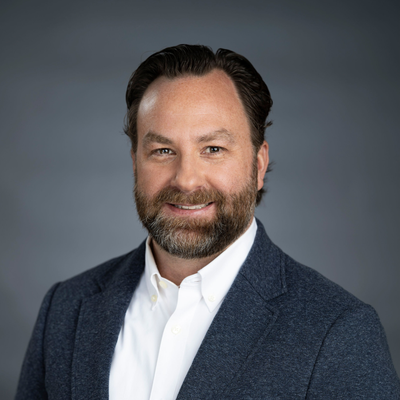 Brian Strong is TenHats' Chief Executive Officer, working with every department to cast and execute the company's vision. As CEO, he also represents TenHats publicly, assists in the sales process, and manages TenHats' partnership with Covenant Health.
Brian wholeheartedly believes in TenHats' mission statement and core values. He works to implement those values in every conversation he has, whether it be with staff or others.
Brian previously served as TenHats' Chief of Sales and Marketing, where he revitalized the sales department and oversaw TenHats' rebrand. Before joining the team, he gained extensive management and sales experience working at nationwide MSP and IaaS firms in the Knoxville region. Brian was the top salesperson at Claris Networks when he decided to leave and found his own company, Vendor Registry, which he sold in 2020.
In 2003, Brian graduated from the University of Tennessee, Knoxville with a BS in Finance. In his free time, Brian enjoys playing in a local soccer league and spending time with his family.
Why I work for Covenant Health:

The purpose. Covenant Health's purpose is to serve the community to make it a better place to live and they take this responsibility seriously. In order to serve our growing community, Covenant recognizes the need to continually evolve. I enjoy being able to contribute to the changing times and to help Covenant Health carry out its purpose for this community.