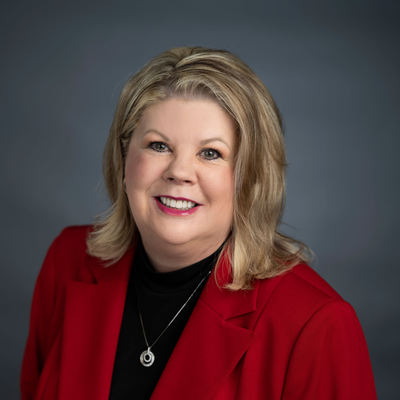 Dr. Patricia Ketterman, DNSc, RN, LNHA, NEA, BC, is President and Chief Administrative Officer for Claiborne Medical Center in Tazewell, Tennessee  – a member of Covenant Health.
Since joining Covenant Health in 2012, Ketterman has held several leadership roles at member hospitals – Fort Sanders Regional Medical Center in Knoxville and LeConte Medical Center in Sevierville. Her career began as a registered nurse before rising to Chief Nursing Officer, President and Chief Executive Officer of Newport Medical Center and the facility's licensed nursing home administrator from 2006 to 2011. During her tenure, the hospital received the prestigious Reuters Top 100 Rural Hospital for two consecutive years.
Ketterman earned a bachelor's degree in nursing from East Tennessee State University in Johnson City. She later earned a master's degree from the University of Tennessee in public health, where her emphasis was in administration and planning. Her doctorate in nursing science is from the University of Tennessee Health Science Center in Memphis.
She is a Certified Nursing Administrator Advanced through the American Nurses Credentialing Center (ANCC) and received a gubernatorial appointment to the Tennessee Health Care Facilities Board of Directors in 2017.
Why I work for Covenant Health:
"I chose to work for Covenant Health because it is known to be a progressive healthcare leader in Tennessee, and is known throughout our region as a fair employer. I believe in Covenant Health's leadership and appreciate how they encourage employees to be a part of the communities they serve. It is wonderful being able to make an impact whether you work in a small, medium or large facility."