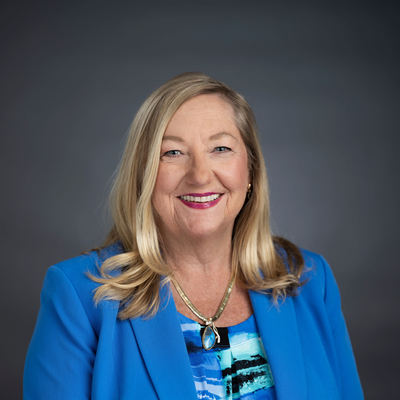 Debi Welch joined Covenant Health in September 2015. She currently serves as the Senior Vice President with oversight and responsibility for all Human Resources functions within the system. Accomplishments include centralized new employee orientation, nurse residency program, enhanced tuition reimbursement plan, student loan repayment and the launch of a leadership excellence program.
Welch previously served as director, HR Business Partner, for The Knoxville News Sentinel and the Anderson Independent Mail. She was responsible for all human resources activities including employment, compensation and benefits, employee relations, labor negotiations, employee development and organizational development for the local newspaper and corporate remote staff.
During the course of her career, Welch has designed and implemented training and new employee orientation for a multi-location, $100 million+ company. She has developed HR policies and procedures, served as a quality supervisor, managed recruitment services, overseen safety practices and has served as a consultant and motivational speaker for several area companies.
Welch has a degree in human resource development from the University of Tennessee and received the College of Human Ecology Top Graduate Award. She is a senior certified professional in human resources (SPHR-SCP) and in the Society for Human Resources Management. She is a certified facilitator for a variety of training and personal growth programs.
Why I work at Covenant Health:
Long before I came to work at Covenant Health, my family and I were patients of Covenant receiving excellent care in our most vulnerable times. From the birth of my son to my parents' end of life care, I knew I could count on Covenant Health to be there when I needed them most. It really was not until 2015 when I had the opportunity to join the leadership team that I fully realized the role Covenant Health plays in our community. More than 4 years later, I still learn something new or hear another story of the impact we have on lives in our community. Whether we are hiring individuals, providing community support, hosting Katerpillar Kids Camp, providing homecare or hospice services, mental health support or basic care, I am proud to say I work with an amazing group of people who come to work every day to make a positive difference in others life.
When I am ask "Why Covenant" the answer is simple – I wake up every day knowing I can count on Covenant and that what we do makes a difference in others' lives. My daily life has been enriched through the great people I work with and the ongoing pages that are written in my book of life knowing every day we make a difference for those that we touch."