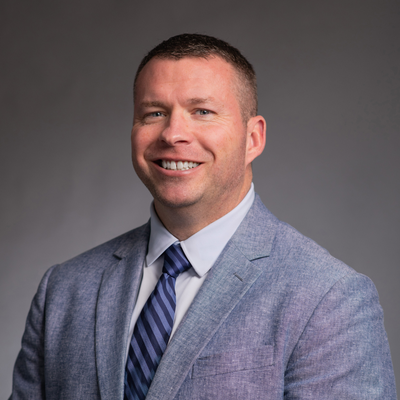 Since 2022, Aaron Burns has served as Chief Administrator at LeConte Medical Center – a member hospital of the Covenant Healthcare Network serving the greater East Tennessee area. Named a Top 100 Community Hospital by Becker's Hospital Review, LeConte Medical Center brings acute care services, women's services, a cancer center, nursing home, and one of the busiest emergency departments in the region to the Covenant Healthcare Network.
Prior to his appointment as Chief Administrator, Burns served as the hospital's vice president of support services. In this vital role, he assisted LeConte Medical Center in COVID-19 efforts and ensured the safety of both patients and staff of the hospital and the affiliated LeConte Health and Rehabilitation Center. His direct responsibilities also include hospital patient safety officer and compliance liaison. As a member of numerous committees, he has overseen facility construction, equipment upgrades and remodeling projects.
Burns professional experience includes Merit Health in Biloxi, Mississippi, where he served as the assistant chief executive officer where he oversaw nearly 20 departments, served on various committees, and led tele-health initiatives. Prior, he served as director of operations for Mercy Health Physicians at Mercy-Lourdes in Paducah, Kentucky where he oversaw eight specialty practices, led 50 medical providers and led developing growth initiatives for specialized areas such as surgery, mammography and urgent care, among others.
Burns received an MBA in healthcare administration from Bethel University in McKenzie, Tennessee, and a bachelor's degree in marketing from Murray State University in Murray, Kentucky.
He is a current member of the American College of Healthcare Executives.
Why I Work at Covenant Health:
"During my onsite interviews I learned about the unbelievable financial support Covenant Health gave to their employees during the early days of the pandemic. It was then I knew Covenant Health was the place I needed to be. Since then, Covenant Health has more than proven their dedication and support to employees. For Covenant Health, living the Pledge of Excellence, Mission, Vision, and Values, is not merely a stated goal, rather an expectation for all employees, set by example from the top of the organization. There is no better feeling than to be valued- Covenant Health proves this every day."