About Us
Get to know Claiborne Medical Center in Tazewell, TN
Claiborne Medical Center
Claiborne Medical Center offers quality health care to the upper East Tennessee region. Every day, our healthcare professionals provide comprehensive services and medical technology to connect patients with the care they need. With a strong community commitment, Claiborne Medical Center also operates an ambulance service, so emergency transport in our area is just a phone call away. As a member of Covenant Health, our region's top-performing healthcare network, we're improving the quality of life in our community through better health.
Claiborne has been proudly serving the Tri-State area since 1959. Over the years, our medical center and affiliated health and rehabilitation facility have earned many accolades. We're accredited as an Acute Stroke-Ready Hospital and part of Covenant Health's stroke hospital network, delivering fast care when stroke occurs. We've earned top scores for patient safety, and our Claiborne Health and Rehabilitation Center has earned a Commitment to Quality Award from the American Health Care Association and National Center for Assisted Living (AHCA/NCAL).
Services to Meet Your Needs
When you require medical support, the care you need is close to home. Claiborne Medical Center offers services from emergency and critical care to surgery, stroke treatment and women's care. We also provide extensive diagnostic and imaging services, such as digital mammograms and cardiac stress testing. Our Health and Rehabilitation Center offers both short-term rehab services and long-term residential care, and Claiborne EMS provides both emergency services and convalescent transports to ensure that you get the care you need.
Meet Our Leadership Team
Our leaders are experienced, hardworking professionals dedicated to enacting change and empowerment through excellent clinical services and outstanding patient care.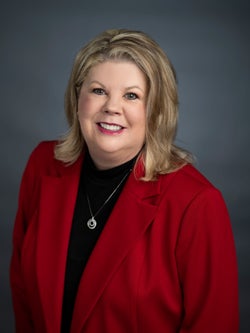 Patricia Ketterman, DNSc, RN, LNHA, NEA, BC
President & Chief Administrative Officer
Jackie Hounshell
Chief Financial Officer
Danny McCreary
EMS Manager
Vicki Cornelius, RN
Chief Nursing Officer
Our Pledge of Excellence is at the heart of everything we do, every day.
We are Covenant Health. We pledge:
---
The patient always comes first.
We are Covenant Health. We pledge:
---
Excellence in everything we do.
We are Covenant Health. We pledge:
---
We will be the first and best choice for our patients.