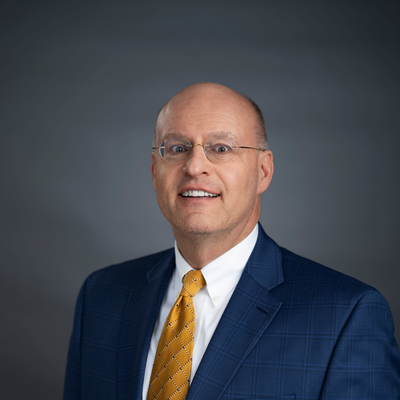 Gordon Lintz serves as the President and Chief Administrative Officer of Morristown-Hamblen Healthcare System. Morristown-Hamblen Healthcare System joined Covenant Health in 2010, and Gordon Lintz was named Chief Administrator in 2012.
Lintz joined Covenant Health in 2008 as administrator of the health system's Thompson Cancer Survival Center. He simultaneously oversaw Covenant HomeCare (including hospice services and durable medical equipment services) and Covenant Senior Services. During that time, he also coordinated research conducted within Covenant Health, including Thompson's clinical trials, and ensured compliance with federal and billing regulations.
Prior to joining Covenant Health, Lintz spent more than 20 years at Baptist Memorial Healthcare in Memphis, working in administrative leadership and nursing roles, and as administrator of a skilled nursing facility and Baptist Centers for Cancer Care. Lintz studied business at Wake Forest University, and after 10+ years in healthcare administration, he went to nursing school. After becoming a practicing nurse, Lintz was an administrator by day and a nurse in post-anesthesia care and intensive care several evenings a week. This strategic step gave him a unique level of knowledge and experience in patient care and hospital operations.
Lintz was the 2017 chairman of the Morristown Area Chamber of Commerce, serves an honorary trustee of Walters State Community College, participates on the board of several local non-profits and leads the service committee of his local Rotary Club.
Why I work at Covenant Health:
"I believe in our Pledge of Excellence: the patient always comes first, striving for excellence in everything we do, and making Covenant Health – and its member organizations – the first and best choice in our communities. My role as a healthcare administrator is to take care of the people who take care of the patients. For me, healthcare is both a passion and my personal ministry."