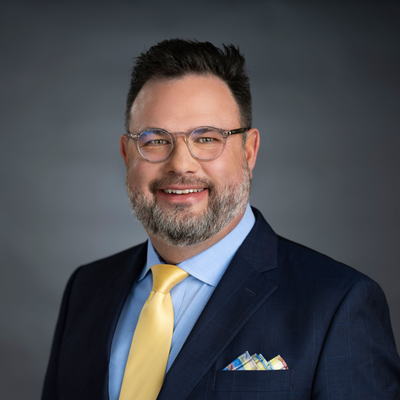 Jeremy Floyd is Chief Communications Officer and Vice President of Marketing for Covenant Health. Upon joining in June of 2022, Floyd immediately began to oversee operations for the marketing, PR/communications, graphic services and call center departments. As a member of Covenant Health's senior leadership team, he leads the health system's marketing, branding, consumerism and communication strategies – including digital initiatives. In this role, he is responsible for enhancing the health system's brand and reputation as the first and best choice for healthcare for the East Tennessee region.
Floyd most recently served as President and Chief Marketing Officer of KellycoDetectors.com,where his efforts more than doubled the company's customer base in just two years. Floyd also founded Lirio/Finworx, a healthcare business development company specializing in customized communication tools that use behavioral science and artificial intelligence to motivate healthy behaviors in individuals and population groups.
His previous marketing leadership roles include BPV Capital Management, Bluegill Creative, Eluminaire, and Holrob Commercial Realty. Floyd also served as adjunct professor of digital marketing for the MBA program at the University of Tennessee, Knoxville.
In addition to his extensive marketing leadership experience, Floyd holds a Doctor of Jurisprudence degree with a concentration in business transactions from the University of Tennessee School of Law, and is licensed to practice law in Tennessee. He received his Bachelor of Arts degree in English and philosophy from Middle Tennessee State University.
Why I work for Covenant Health:
"The people. Every encounter I've had with the team at Covenant Health has been invigorating and comforting. Through the hard times and the good times, the team's commitment to excellence shines through in their attitudes and drive to give their all for the betterment of our patients. I like being a part of a family of 10,000+ people who are truly making a difference in our community."