Accepting New Patients
Petros Leinonen, MD
East Tennessee Cardiovascular Surgery Group - Downtown Knoxville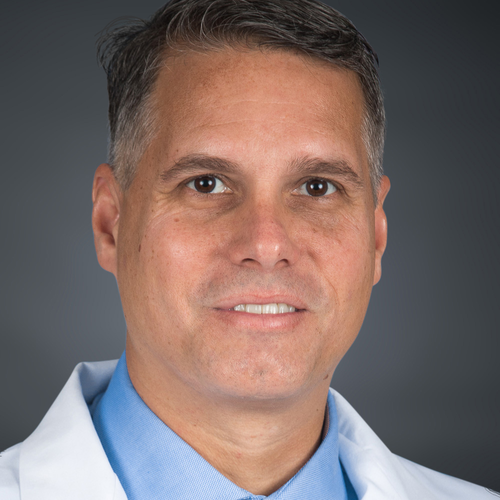 Location Information
East Tennessee Cardiovascular Surgery Group - Downtown Knoxville
Hospital Affiliations
About
Dr. Petros Leinonen is a board-certified cardiothoracic surgeon with East Tennessee Cardiovascular Surgery Group in Knoxville, TN. Before joining ETCVSG, Dr. Leinonen served as a Colonel in the US Army after almost 24 years of service. He deployed as a cardiothoracic surgeon to the Middle East and took care of injured US servicemen. He was stationed primarily in San Antonio where he worked at Brooke Army Medical Center and Audie L. Murphy Memorial Veterans' Hospital. When he's not performing surgery, Dr. Leinonen enjoys traveling and exercising.
Professional Summary
Education
Medical Education
Uniformed Services University F. Howard School of Medicine, Bethesda, MD, 1998
residency
Brooke Army Medical Center San Antonio University, San Antonio, TX, 2003
fellowship
Cardiovascular Surgery, Walter Reed Army Medical Center/National Capital, Bethesda, MD, 2003 - 2005
Specialty
Cardiovascular Surgery
Thoracic Surgery
Commercial Plans Accepted
Aetna HMO
Aetna QPOS
Aetna Elect Choice
Aetna Managed Choice POS
Aetna Choice POS II
Aetna Select
Aetna Open Choice PPO
Aetna National Advantage
Aetna Meritain Health
BlueCross BlueShield of TN Network P and Network S
Cigna HMO
Cigna POS
Cigna PPO
Cigna Local Plus
Cigna CTNS and SureFit
Humana HMO
Humana POS
Humana PPO
Humana Choice Care
Multiplan/PHCS Network Lease
Multiplan/PHCS PPO
NovaNet Network Lease & WC
NX Health Network Monterey Mushroom Employees
Tricare - Humana Government
United Healthcare Commercial
Optum VA CCN VA-Government CCN
Healthcare Exchange Plans Accepted
Ambetter of Tennessee - All Plans
BCBS Network S Bronze (B07)
BCBS Network S Silver (S01)
BCBS Network S Silver (S01A/B/C)
BCBS Network S Silver (S04)
BCBS Network S Silver (S04A/B/C)
BCBS Network S Gold (G06)
Cigna Connect (Individual Family Plans "IFP"
Cigna Connect Bronze (7000)
Cigna Connect Bronze (6500)
Cigna Connect Bronze (5400)
Cigna Connect Silver (4570)
Cigna Connect Silver (3500)
Cigna Connect Gold (1300)
Ambetter of Tennessee - All Plans
Medicare Plans Accepted
American Health Plan ISNP (Institutional Special Needs Plan)
Amerigroup Amerivantage (Medicare/DSNP)
BlueAdvantage PPO
BlueAdvantage Sapphire
BlueAdvantage Diamond
BlueAdvantage Ruby
BlueEssential HMO
BlueEssential SNP
Cigna - HealthSpring HMO
Cigna - HealthSpring HMO-POS
Devoted Health Medicare Advantage HMO
Devoted Health Medicare Advantage PPO
Farm Bureau MA Medicare Advantage HMO
Farm Bureau MA Medicare Advantage PPO
Humana Medicare Advantage HMO
Humana Medicare Advantage PPO
Traditional Medicare
NHC Advantage ISNP (Institutional Special Needs Plan)
United HealthCare Medicare Advantage
WellCare (Windsor) Medicare Advantage
TennCare Plans Accepted
AmeriGroup TennCare
AmeriGroup CoverKids
BlueCare TennCare
BlueCare Plus D-SNP
BCBS TennCare Select
BCBS TennCare Select CoverKids
State Medicaid
United Healthcare Community (TennCare)
United Healthcare CoverKids
United Healthcare DSNP Dual Complete