Accepting New Patients
Rodney Diehl, DO
Knoxville Heart Group - Morristown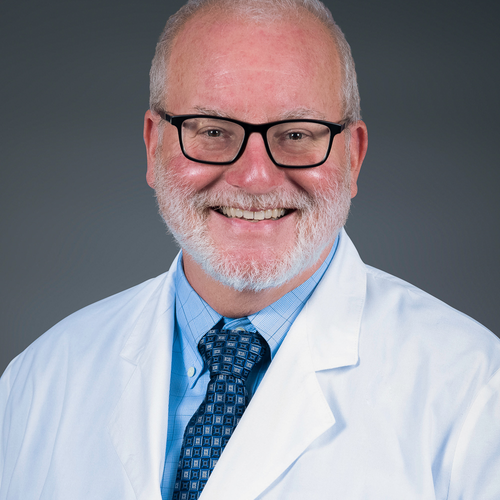 Location Information
Knoxville Heart Group - Morristown
Hospital Affiliations
About
Dr. Rodney Diehl is a physician board-certified in general and interventional cardiology with Knoxville Heart Group in Morristown, TN. Dr. Diehl has more than 35 years of medical experience and specializes in interventional cardiology. When he's not practicing medicine, Dr. Diehl enjoys boating, hiking and exercising.
"I take care of the total person from a cardiac standpoint. I share with them about lifestyle choices and risk factors that go into consideration."
Professional Summary
Education
Medical Education
Des Moines University of Osteopathic Medicine and Health Sciences, Des Moines, IA, 1992
Internship
University of Illinois Champaign, 1993
residency
Internal Medicine, University of Illinois College of Medicine, Urbana, IL, 1993
fellowship
Cardiology, Beaumont Hospital- Farmington Hills, Farmington Hills, MI, 1995 - 1998
Board Certifications
Interventional Cardiology
Specialty
Interventional Cardiology
Clinical Interests
Coronary Artery Disease
Hypertension
Aneurysm
Angina
Arrhythmia
Atherosclerosis
Bradycardia
Cardiomyopathy
Chest Pain
Congenital Heart Disease
Congestive Heart
Failure
Heart Attack
High Cholesterol
Peripheral Artery Disease
Commercial Plans Accepted
Aetna HMO
Aetna QPOS
Aetna Elect Choice
Aetna Managed Choice POS
Aetna Choice POS II
Aetna Select
Aetna Open Choice PPO
Aetna National Advantage
Aetna Meritain Health
BlueCross BlueShield of TN Network P and Network S
Cigna HMO
Cigna POS
Cigna PPO
Cigna Local Plus
Cigna CTNS and SureFit
Humana HMO
Humana POS
Humana PPO
Humana Choice Care
Multiplan/PHCS Network Lease
Multiplan/PHCS PPO
NovaNet Network Lease & WC
NX Health Network Monterey Mushroom Employees
Tricare - Humana Government
United Healthcare Commercial
Optum VA CCN VA-Government CCN
Healthcare Exchange Plans Accepted
Ambetter of Tennessee - All Plans
BCBS Network S Bronze (B07)
BCBS Network S Silver (S01)
BCBS Network S Silver (S01A/B/C)
BCBS Network S Silver (S04)
BCBS Network S Silver (S04A/B/C)
BCBS Network S Gold (G06)
Cigna Connect (Individual Family Plans "IFP"
Cigna Connect Bronze (7000)
Cigna Connect Bronze (6500)
Cigna Connect Bronze (5400)
Cigna Connect Silver (4570)
Cigna Connect Silver (3500)
Cigna Connect Gold (1300)
Ambetter of Tennessee - All Plans
Medicare Plans Accepted
American Health Plan ISNP (Institutional Special Needs Plan)
Amerigroup Amerivantage (Medicare/DSNP)
BlueAdvantage PPO
BlueAdvantage Sapphire
BlueAdvantage Diamond
BlueAdvantage Ruby
BlueEssential HMO
BlueEssential SNP
Cigna - HealthSpring HMO
Cigna - HealthSpring HMO-POS
Devoted Health Medicare Advantage HMO
Devoted Health Medicare Advantage PPO
Farm Bureau MA Medicare Advantage HMO
Farm Bureau MA Medicare Advantage PPO
Humana Medicare Advantage HMO
Humana Medicare Advantage PPO
Traditional Medicare
NHC Advantage ISNP (Institutional Special Needs Plan)
United HealthCare Medicare Advantage
WellCare (Windsor) Medicare Advantage
TennCare Plans Accepted
AmeriGroup TennCare
AmeriGroup CoverKids
BlueCare TennCare
BlueCare Plus D-SNP
BCBS TennCare Select
BCBS TennCare Select CoverKids
State Medicaid
United Healthcare Community (TennCare)
United Healthcare CoverKids
United Healthcare DSNP Dual Complete