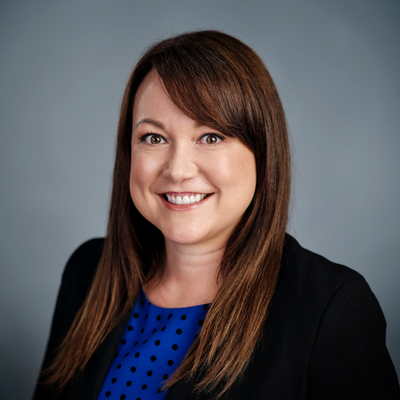 Mandy Halford, MD is Senior Vice President and Chief Medical Informatics Officer for Covenant Health.  Dr. Halford has served in many healthcare leadership roles throughout her career and is well-known as an innovative and passionate Physician Executive. At Covenant Health, she provides medical leadership across the healthcare delivery system and oversees clinical informatics, virtual care, consumerism and digital advances.
Dr. Halford joined Covenant Health in 2009 as a practicing medical doctor and physician leader at Cumberland Medical Center, one of Covenant Health's member hospitals. She rose to the position of Chief Medical Officer at Cumberland Medical Center after serving as Vice President and CMIO for five years and system medical director of clinical documentation and informatics for two years. In 2021, she was elevated to Senior Vice President. 
Dr. Halford received her Doctor of Medicine degree from the University of Tennessee, College of Medicine. She holds a Bachelor of Science degree in biochemistry, cellular and molecular biology, also from the University of Tennessee
She is board certified by the American Board of Internal Medicine and the American Board of Preventive Medicine Clinical Informatics. She was named to the 2020 Class member of Nashville Health Care Council Fellows.   
Why I work for Covenant Health:
"As an East Tennessee native, I want to improve healthcare for patients in the community and surrounding counties. I believe in Covenant Health's pledge of putting patients first, as well as in the system's leadership, staff and personal commitments to excellence in all that we do."