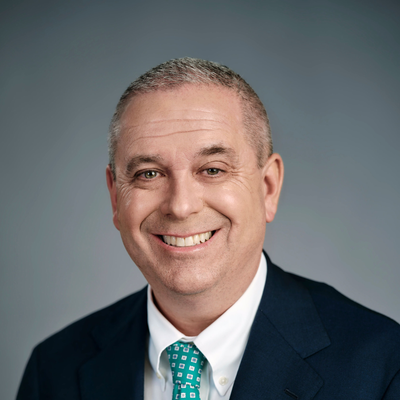 Rick Carringer is Vice President of Revenue Cycle for Covenant Health. As a fundamental part of the Central Business Office, he administers the health system's patient accounting, revenue cycle and revenue integrity; as well as coordination of patient registration for each of Covenant Health's member hospitals.
Prior to being elevated to his current position, Carringer was chief financial officer for two member hospitals of Covenant Health – Methodist Medical Center in Oak Ridge, Tennessee, and Roane Medical Center in Harriman, Tennessee. In those roles, he was an essential part of financial operations, provided financial analysis supporting the health system's tele-ICU initiative and other long-term projects. He also facilitated a redesign to the registration and patient flow process during the COVID-19 pandemic.
Previously, Carringer served as the vice president of finance and support services at LeConte Medical Center, vice president of finance at Fort Sanders Sevier Medical Center and controller at Methodist Medical Center. He was also an established controller for Baptist Hospital – a part of the Baptist Health System of East Tennessee in Knoxville, Tennessee; where he managed the daily cash flow, refined their contractual model and reimbursement analyses, and supervised the accounting, accounts payable and payroll departments.
Carringer received his master of accountancy from the University of Tennessee, Knoxville, where he also received his bachelor's degree in accounting.
A licensed certified public accountant and member of the Tennessee Society of Certified Public Accountants, Carringer is also an adjunct professor of Accounting I and II at Roane State Community College in Oak Ridge, Tennessee. He previously taught at Pellissippi State Community College in Knoxville, Tennessee.
Why I work for Covenant Health:
"Covenant Health strives to put the patient first and achieve excellence. This is not a catch phrase but an approach to all aspects of work at every level of the organization. It is a great honor to serve in such an environment and with such exceptional colleagues."