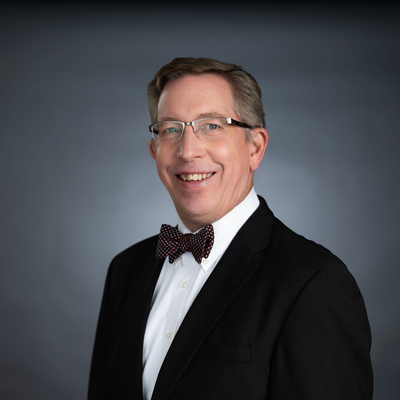 Mark Browne, MD, MMM, FACPE, CPE, is Senior Vice President and Chief Medical Officer for Covenant Health. Since assuming this position, Dr. Browne has brought extraordinary leadership in clinical quality and safety across the entire Covenant Health system. His responsibilities include overseeing medical staff affairs, credentialing, medical staff quality, and coordination of service line activities for all member hospitals within the system.
Prior to joining, Dr. Browne was a principal at Pershing, Yoakley and Associates, where he provided expertise to numerous health systems on effective integration of clinical quality in healthcare operations. He previously served as Vice President of Medical Affairs at Trover Regional Medical Center in western Kentucky and at Foote Memorial Hospital in southwest Michigan. Earlier, he was a physician executive with Middletown Regional Hospital in southwest Ohio; as well as president and chief operating officer of Southwestern Ohio Family Medicine health network.
Dr. Browne earned his doctorate in medicine at Wright State University School of Medicine in Dayton, Ohio, and holds a master's degree in medical management from Carnegie Mellon University at the Heinz School of Public Policy in Pittsburgh.
Dr. Browne is a fellow and currently on the board of the American College of Physician Executives. In addition to being a nationally recognized speaker on issues related to quality, healthcare reform and physician integration, Dr. Browne is board certified in internal medicine and pediatrics.
Why I work for Covenant Health:
"I feel strongly that our health system's commitment to patient safety is not just words and rhetoric, but is truly what we do every day."